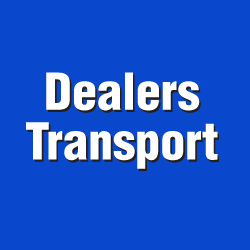 Local Car Transfer Driver
Sorry, this job has expired.
Plainfield, IN
Dealers Transport is the exclusive company in Indiana that coordinates the delivery of the automobiles purchased at the Adesa Auction to the local dealership lots.

We are now hiring local Transfer Drivers for both full and part time positions. No special license is required-you just need a valid Indiana driver's license.

As a Transfer Driver you will pick up and deliver vehicles from Adesa Auto Auction to local car dealerships, as well as conduct vehicle inspections.

• Must have a valid Indiana driver's license.
• Must be at least 25 years old.
• Must have a clean driving record.
• Safe driving skills.
• Strong attention to detail.
• Reliable.
• Monday-Friday, 8am-end time varies (usually by 6pm)
• Saturday-scheduling by volunteer only.

Please click "Apply now" to send us your contact information. A resume is not required, but knowledge of your work history is appreciated and will be taken into consideration.

We are an Equal Opportunity Employer.
8939